Pumpkins!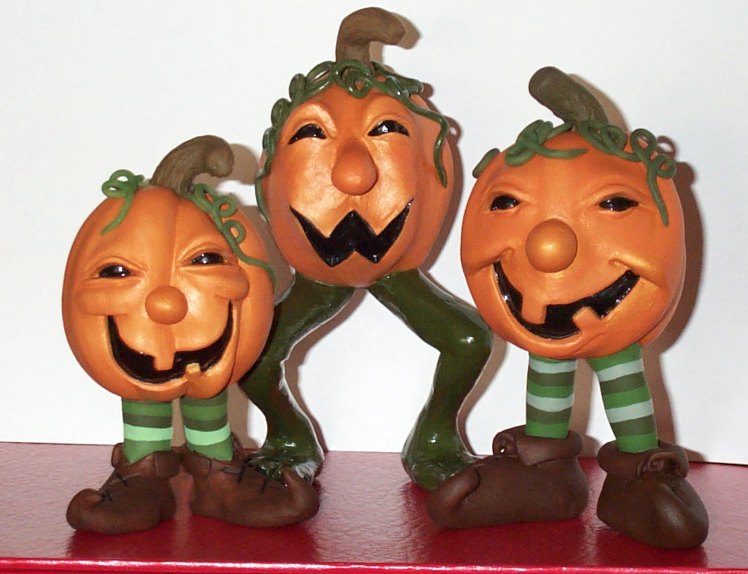 Happy Halloween!
Each is a one of a kind original!
More coming soon!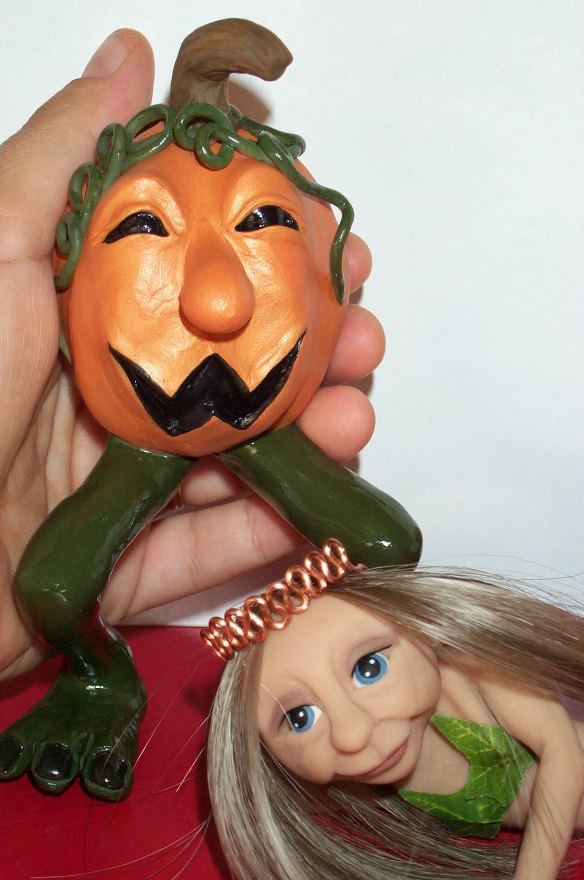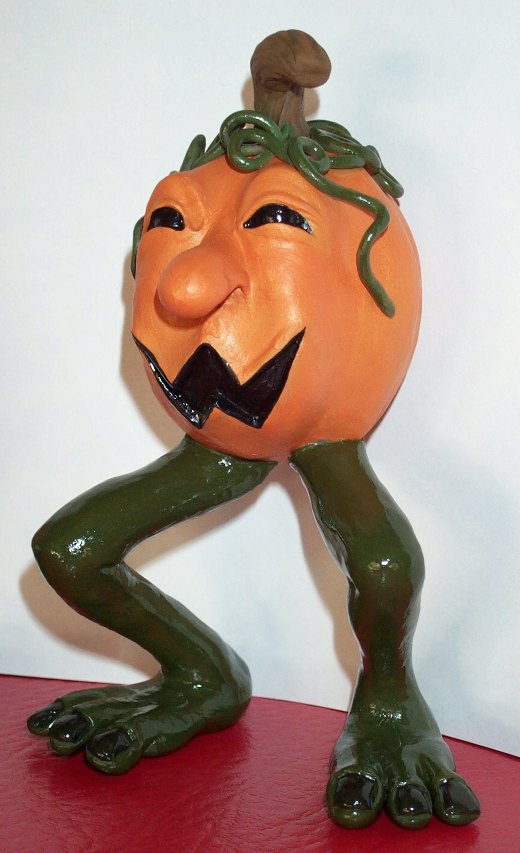 The first one I made was very "Frog Leggy"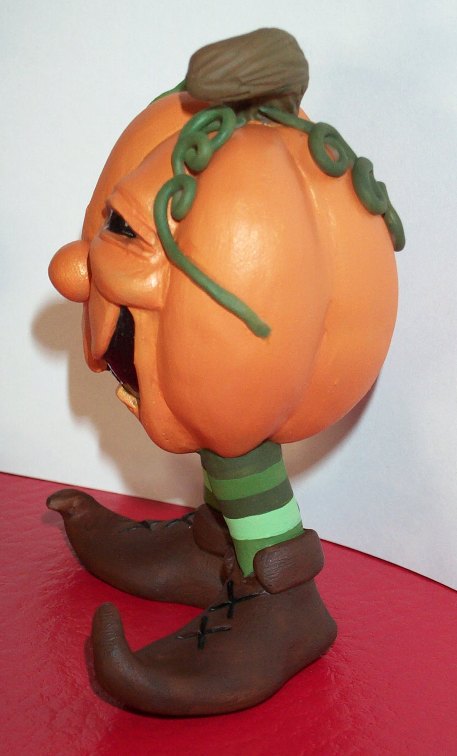 Then the second one was a little different.
This third one has an identical theme, yet the faces are one of a kind.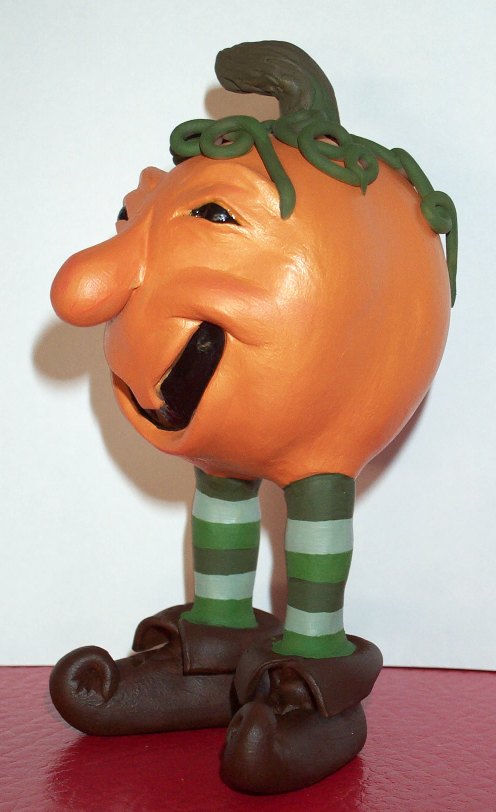 This is the fourth. There may be more-- but none in the works.
I am also working on a witch and her
sidekick the hunchback.

back