The Wicked Witch of the West Side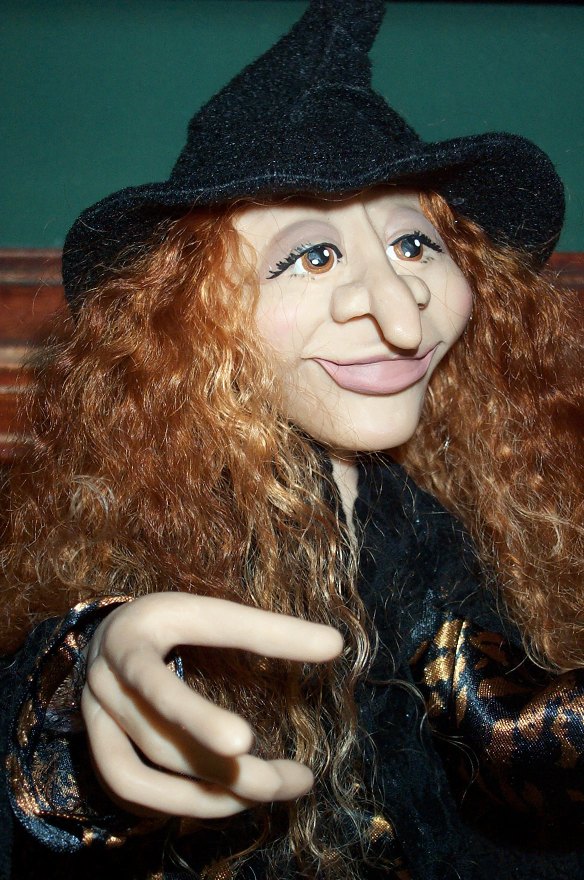 This 13" tall skinny thing is a one of a kind hand sculpted original piece by Antoine.



She is a posable doll, at the shoulders, elbows, knees and hips.
She wears a mixed media outofit, mostly polyester and some cotton. Neither her outfit nor her hat is removable





Her hair is hand dyed goat hair. Her facial features were hand painted with fine acrylics. She has sculpted boots, with a felt top. She is wearing 100% cotton "leggings". Her hat is hand made as well. No molds were used.